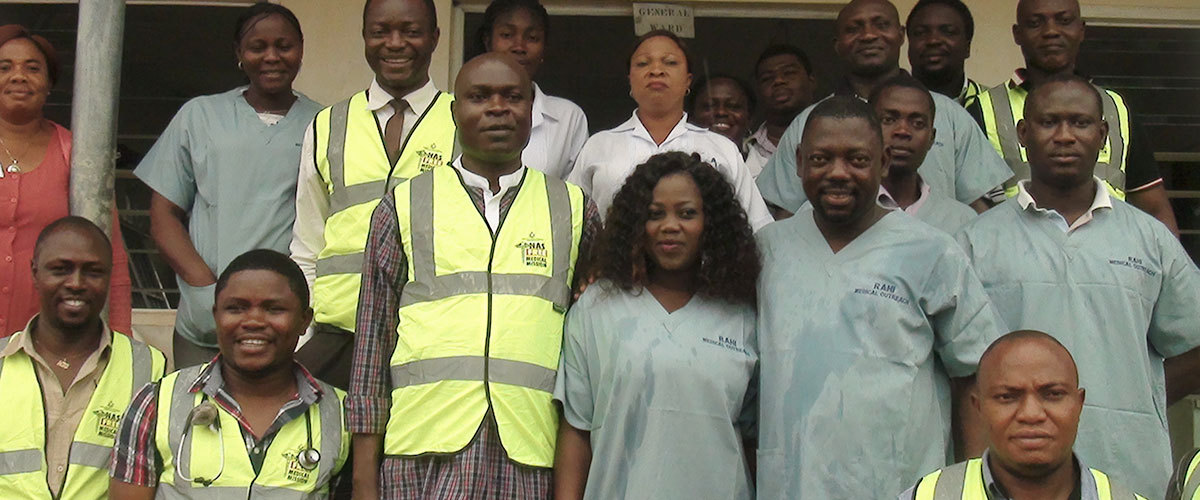 Medical Intervention for Humanistic Ideals.
Since 1952, the 3rd Compass Point has been a major objective for which NAS has carried out several medical humanitarian causes over the years featuring:
medical equipment to health facilities
payment of medical bills of indigent patients
organising  free medical missions
support to various hospital blood banks
Responding to the growing desperation in the country for free medical services, as many citizens struggled with a regressing economy, members of the National Association of Seadogs (Pyrates Confraternity) decided to focus increasingly on medical intervention through free medical mission. This is to leverage on its broad human resources to help communities and individuals. Focus was placed on better organizing all the disparate medical intervention individual members and chapters were carrying out.
Founding the NAS Medical Mission.
In November 2010, under the leadership of Oscar Egwuonwu, NAS organized a community free medical mission as a major feature of its November 2010 quarterly meeting at Ugep, Cross River State, Nigeria. A free cervical cancer screening, fully sponsored by the organization, was carried out at Ugep General hospital. In August 2011, as part of its National Konverge, a free medical mission was organised in Abuja under the aegis of NAS We Care. A United States based charity arm of the organisation.
To institutionalize and sustain this vision, in August 2012 under the leadership of Ide Owodiong Idemeko, the office of Head of Medical Mission (Medical Pyrate) was established and Dr. Ken Okoro of the Federal Medical Centre became the first Head of the Medical Mission.
The NAS Medical  Mission was now structured as a quarterly event. It was considered that four missions a year will be a humble but effective beginning. The mision was to reach a significant population of disadvantaged communities. The first of these missions held on Thursday November 1 2012 at Ogbe Ijaw Community Warri.