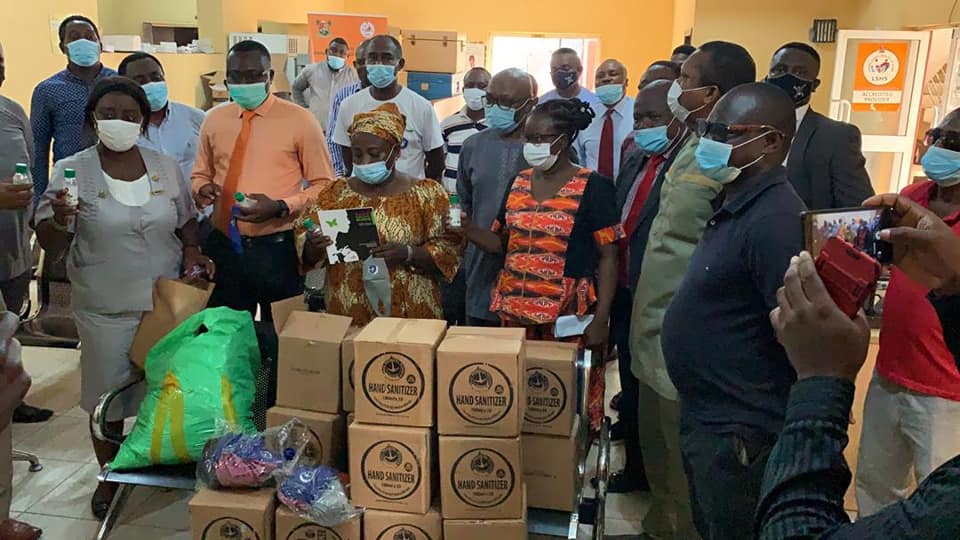 The National Association of Seadogs (NAS) is a Nigerian charitable and humanitarian organisation and is the registered name for the group also known as the Pyrates Confraternity.
As part of the core mandates of the organisation, we support the government and non-governmental organisations with charitable activities through numerous platforms, including the NAS Medical Mission which is a vehicle for carrying out health-related interventions in all the locations where we have our presence within and outside of Nigeria.
The 1st Quarter medical mission took place in various areas across the country on the 5th of November 2020. Due to the Covid-19 precautions and preventions regulations, it was decided that donations of PPE and Hand Sanitisers be made to Designated Primary Health Care Centres in our various localities.
Based on the above, The National Association of Seadogs, Hawkins Deck (Egbeda), representing all branches in Lagos State through the vehicle of its NAS Medical Mission visited the Bola Ahmed Tinubu Primary Healthcare Centre, Akowonjo with a donation of 1000 Hand Sanitizers and 750 units of Nose Masks.
The mission believes the gifts will go a long way in assisting to stem likely incidences of COVID-19 Pandemic within the Akowonjo area. The number of benefactors exceeded a hundred persons, including patients and staff of the Primary Health Care facility.
Also presented were copies of "Rape Assault Survivors' Guide" manual. The guide is designed to address a huge gap in the management of rape victims in Nigeria. It is expected that this manual will be of great use to the center if they ever have such cases.
The Medical Director of the Bola Tinubu PHC Centre in Akowonjo Area of Egbeda in Alimosho LGA of Lagos State, Doctor Odunfunwa And staff of the PHC, were on ground to receive the NAS Capoon, Mr Abiola Owoaje and his entourage.
The PHC was delighted to have the donations, especially on that particular day which turned out to be Immunisation Day, with nursing mothers and other patients benefiting from the gesture of NAS.
The NAS President in his remarks noted that the gesture serves as a proactive measure to sensitise and equip the masses of an impending wave of the Covid-19 resurgence, just as the global community has started experiencing the second wave in different parts of the world.