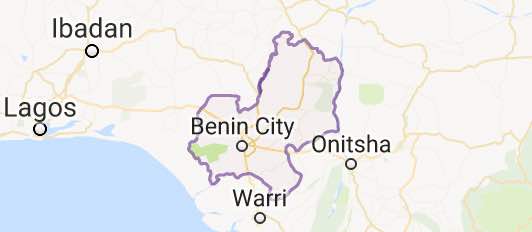 The upcoming NAS Medical Mission holds as follows:
Date: Friday August 4, 2017.
Location: Arogba community , in Ogbe District of Oredo Local Govt Area, Benin – City, Edo State, Nigeria.
Oredo has a population of 374, 671 (2006 census). Famous tourist attraction is the Emotan Statue. Arogba is a cosmopolitan settlement, with urban economy dominated by Government and its agencies in the formal sector and Trade in the informal one.
Venue: Millennium Development Goal (MDG) Health Centre , Arogba. Benin-City.
Flag off is by 10a.m by the NAS Capn, Arthur Boje.
Scope: Treatment of all common ailments like Malaria, Respiratory Tract Infections, Hypertensive heart diseases, Diabetes, etc. Eye test will be conducted by optometrist and corrective eye glasses dispensed. There will be Immunisation and mass deworming of all children. For the first time since inception of 2012, denture fixtures will be carried out by our dental surgeons and General surgeries undertaken using the facilities in a nearby partner hospital.
NAS Transit Ambulance will be deployed for any emergency, beyond the scope of the mission.