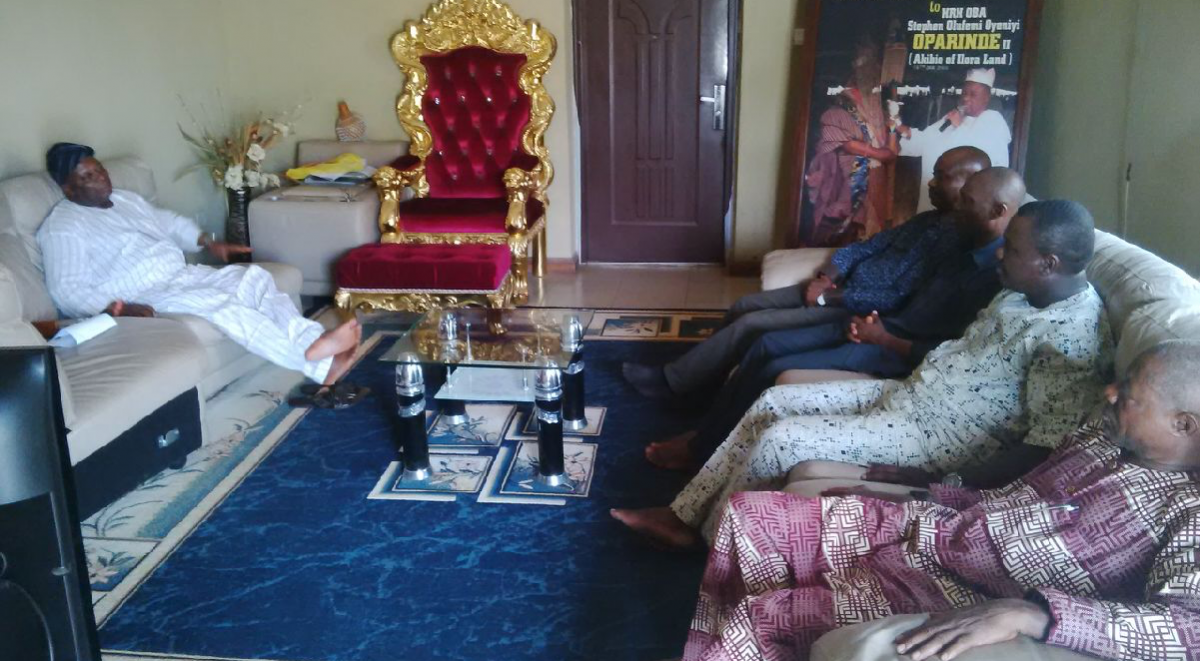 The first Free Medical Mission of 2016 will hold in Ilora, Afijo Local Government Area of Oyo State.
Ilora is about 40 minutes from the interchange of Ojo Bypass in Ibadan. The Traditional Leader of the community is His Royal Majesty Oba Samuel Oyeniyi Olufemi, Oparinde II, the Akibio of Ilora. The Ilora community has an estimated population of 400 – 500 people and it is a poor community as expressed by the officials of the Local Govt. PHC unit who see that as the prevalent disease that affects everyone in the community when asked of the disease prevalent in the community.
The venue of the Medical mission is the Oba's Palace which has a maternity, palace offices, 2 big halls and a large space that canopies can be erected. The choice of the venue was picked by the Oba who is looking forward to the mission being the first of its kind in the community.
The NAS medical mission in Ilora is expected to offer the community free medical consultation backed with sound Laboratory services as well as free ophthalmic care since the department of Ophthalmology University College Hospital medical outreach unit is Partnering with NAS during the free Medical mission.
Scoping mission shows willingness of both the Afijo Local Government Area officials and the State Ministry of Health in supporting the medical mission. Staff of the Local Government PHC department are going to be available to ensure the free medical mission is successful and have even promised to assist in conjunction with His Royal Highness the mobilization of the community for the outreach using various traditional and mainstream media.
Common disease conditions to be handled during the free medical outreach include; Hypertension, Diabetes, Arthritis, skin and bacteria infections, duodenal and peptic ulcers, deworming and immunization of children as well as full ophthalmic services with free eye glasses. The Free Medical mission in Ilora will afford NAS the opportunity of meeting some of the Medical needs of the community by using the vast human resources of the organization in diagnosing, treating of common medical ailments in the community. It is a service in bringing succor to the less privileged in the society.
See Photos from the Ilora Scoping Mission: