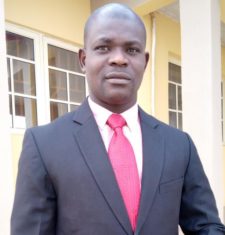 Victor Amaechi Onwu
Education & Campaigns
Victor Amaechi Onwu is a Global Health Specialist who is very passionate about equitable distribution of health care to all. He had his first degree from the University of Benin and a Master of Science degree in Global Health (Global Disease and Tobacco Control) from College of Medicine, University of Ibadan. His self-commitment to serve others earned him the outstanding position as the best Corps member during the National Youth Service Corps which made him secure immediate employment with the Ekiti State Government under the Ministry of Health.
He has risen to the position of the Assistant State Epidemiologist, State Disease Surveillance and Notification Officer, and the State Tobacco Control Officer. He is also the Chairman of State Disease Surveillance and Notification Officers in Nigeria. He is a Member of the Society for Public Health Professionals of Nigeria (SPHPN)/Young Professional and Students Assembly (YPandS). He is a member of International Union against Tuberculosis and Lung Disease (The Union). Victor has publications in both national and international journals on communicable and non-communicable diseases.
He is married with children.