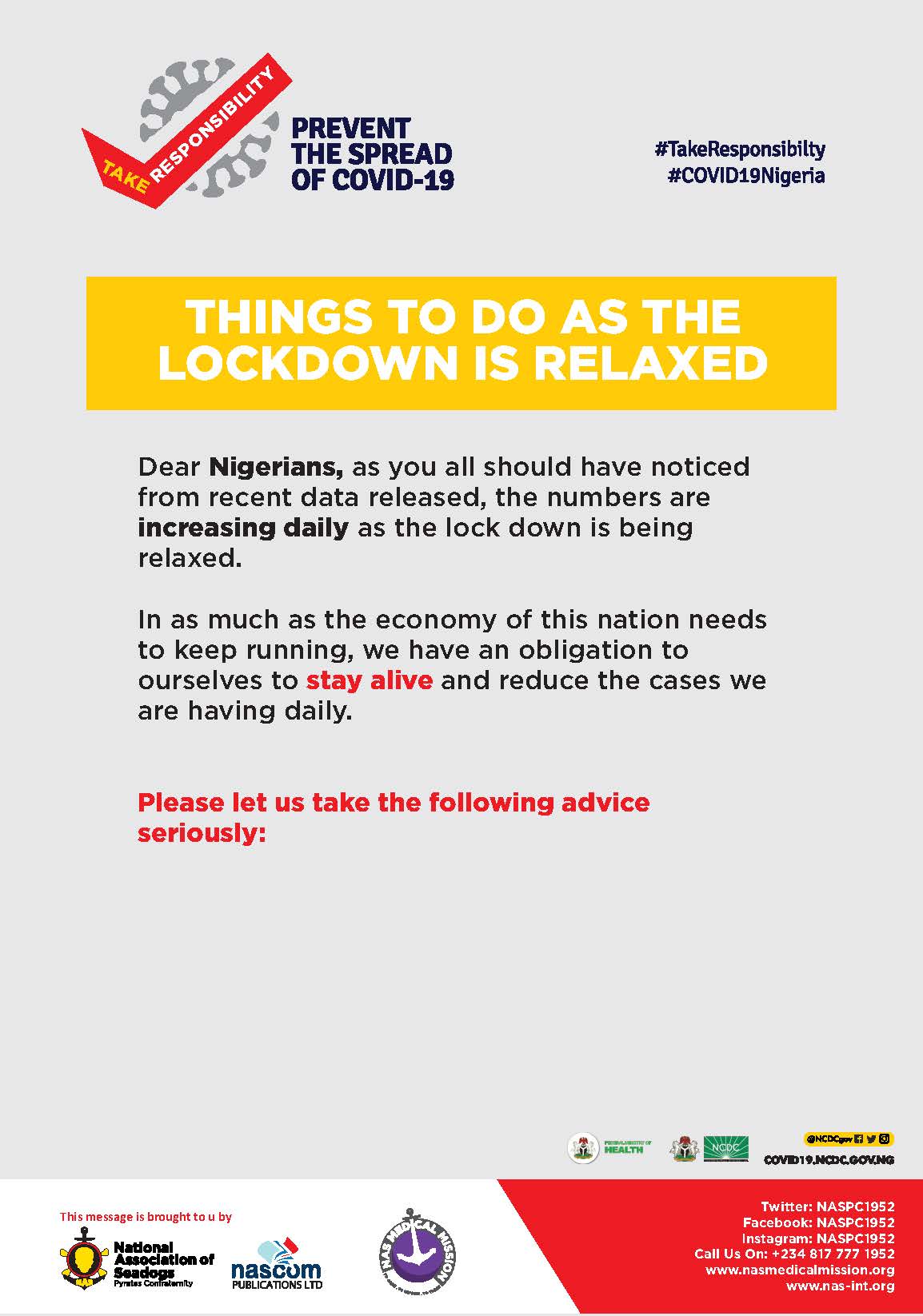 The ongoing Covid-19 pandemic has caused great anxiety, all manner of speculation, global social and economic disruption. The Pandemic has also worsened the economic hardship in Nigeria.
Covid-19 has so far proven to be one of the greatest challenges to some of the best medical and healthcare practitioners globally, and also overstretched some of the most well equipped medical facilities in developed countries all over the world. If we consider the reality of the poorly equipped and suboptimal hospitals in Nigeria and Africa in general, the threat becomes more dire.
Since the outbreak of the Covid-19 pandemic, Nigeria has been plagued with a double-edged sword. [1] ill-equipped medical facilities, unsupported healthcare professionals and amplified corruption. [2] High-level of ignorance, disbelief and lack of awareness.
From the trend of transmission and related deaths being reported by the NCDC, the likelihood of infection rate and death curve flattening in Nigeria is not in sight anytime soon.
The reason for this continuous rise in number of persons contracting Covid-19 in Nigeria is mainly due to scepticism occasioned by lack of awareness and poor enlightenment programmes to educate the Nigerian citizens.
This is in addition to the suboptimal management of the Covid-19 pandemic by government agencies and the shoddy implementation of government guidelines and policies in curtailing the spread of the disease.
Without a doubt, the dishonest attitude of government functionaries has negatively influenced Nigerians' reception to directives and guidelines on Covid-19. This has adversely heightened the risk to Nigerians. Covid-19 has definitely exposed the poor and deplorable state of Nigeria's health sector. The many years of negligence and abysmal management of medical facilities by government has come back to haunt Nigerians.
From anecdotal evidence and media reports, there is a huge lack of awareness, socioeconomic challenges, non-availability of personal protective equipment (PPE) for medical and healthcare professionals, and gross mismanagement of scarce resources by government officials and institutions even in these dire times.
It is glaringly obvious that there are huge gaps to be plugged, starting with educating Nigerians on the realities of Covid-19. Download the attached advisory and share!