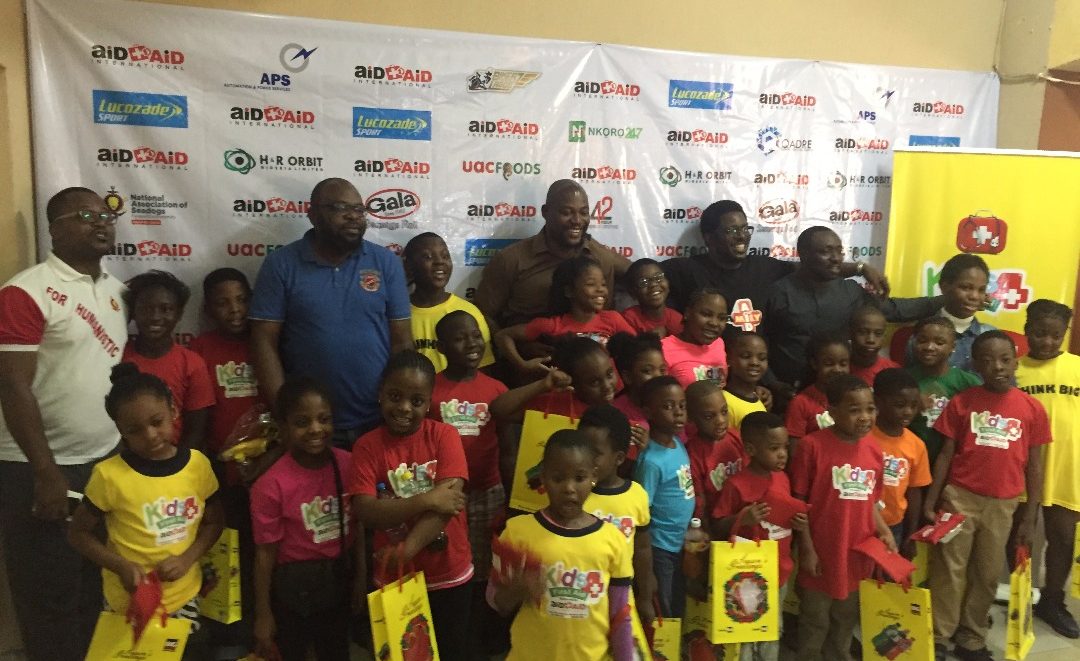 On Saturday, 9th September 2017, the National Association of Seadogs (Pyrates Confraternity), in Ikeja held a BASIC FIRST AID TRAINING FOR KIDS, in commemoration of world First Aid Day.
This initiative, which was done in partnership with Aid to Aid International, trained children on Basic First Aid techniques and how to administer first responder first aid to each other. This interventionist 'train them young' initiative aimed at helping children become more aware of their own safety and the safety of others within their immediate environment. The programme enlightened over 34 children, aged 4 to 13 years and their parents present on what they should know about first aid.
This event took place at the Lagos Country Club in G.R.A Ikeja and covered topics such as;
• How Identify danger and have the ability to recognize hazards.
• How to Administer some form of life saving first aid.
• How to offer help and basic support to each other and to Always remember to call for adult help
• How to Identify the items are in the First Aid box, what each item is used for and how to react during emergencies.
The programme also featured hands on didactic practical demonstration for both parents and kids and it is hoped that this Basic First Aid training will also be helpful in raising health and safety consciousness in schools, and in the various communities where our children live. By increasing the children's awareness of safety, the number of accidents in schools and at home will be reduced.