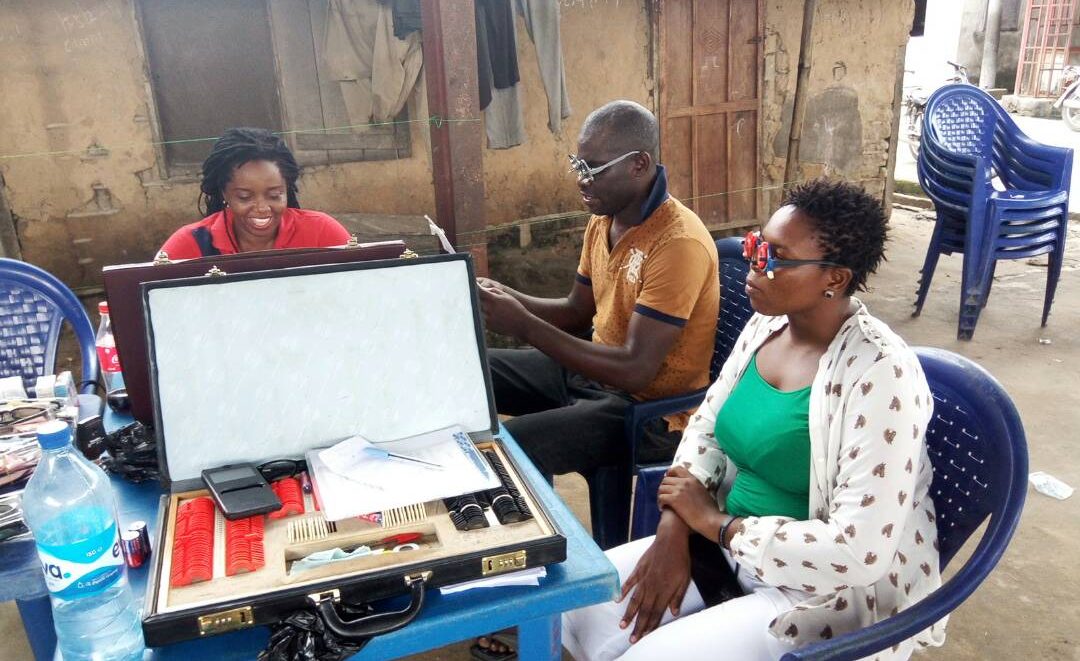 The 3rd quarter Oxbow Marino deck medical mission took place at the village play ground at Otuasega Community in Ogbia LGA, Bayelsa State, on Friday 9th June, 2017.
The community has a population of about 6,000 persons made of children, adult and the elderly. The common areas the outreach focused on are General Medical Consultations and treatment with a pediatrician on ground,  Dental Consultations (Extraction, Scaling and Polishing and Filling), Optometry Consultations (Prescription / Issuance of reading glasses) and distribution of insecticide treated bed nets to pregnant women and children under two years. There were records of multiple consultations in the different fields.
The General Cottage Hospital and Shell Petroleum Development Company (SPDC) collaborated with the deck in this effort.
The traditional ruler of the Otuasega community, HRH Claudius Enegesi thanked NAS for extending the hands of fellowship to the community.
Summary of Clients seen:
Total number of clients seen during the mission = two hundred and fifty-two (252)
Total consultations =two hundred and ninety one, 291.
Total No Registered
252
Sex
Males
130
Females
122
Adults > 18 yrs
146
Children
106
Age Range (Children)
Age Range (Adults)
Under 1 yr
13
18 – 30
19
1 – 5 yrs
25
31 – 40
30
6 – 10 yrs
17
41 – 50
33
11–15 yrs
25
51 – 60
31
16 – 18 yrs
26
61 – 70
18
71 – 80
13
81 – 90
2
91 – 100
0